Preserve your memory forever. Crafted from the finest materials.
✔️ Advanced Fiber Laser Engraving
✔️ Professional laser photo & design preparation
✔️ Finishing & Clear Coating
✔️ Whatsapp & Phone Customer Service
✔️ Care & attention to your order. We don't operate as a factory line, each order is prepared especially for you.
Large-scale photographic engraving is incredibly complex and slow, and as a result, is one of our higher-priced items.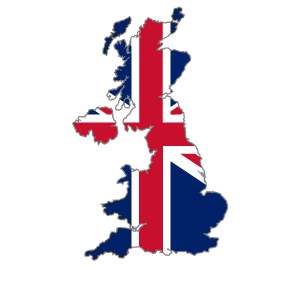 We permanently modify the material, without the use of any ink or printing. Your photo becomes part of the natural composition.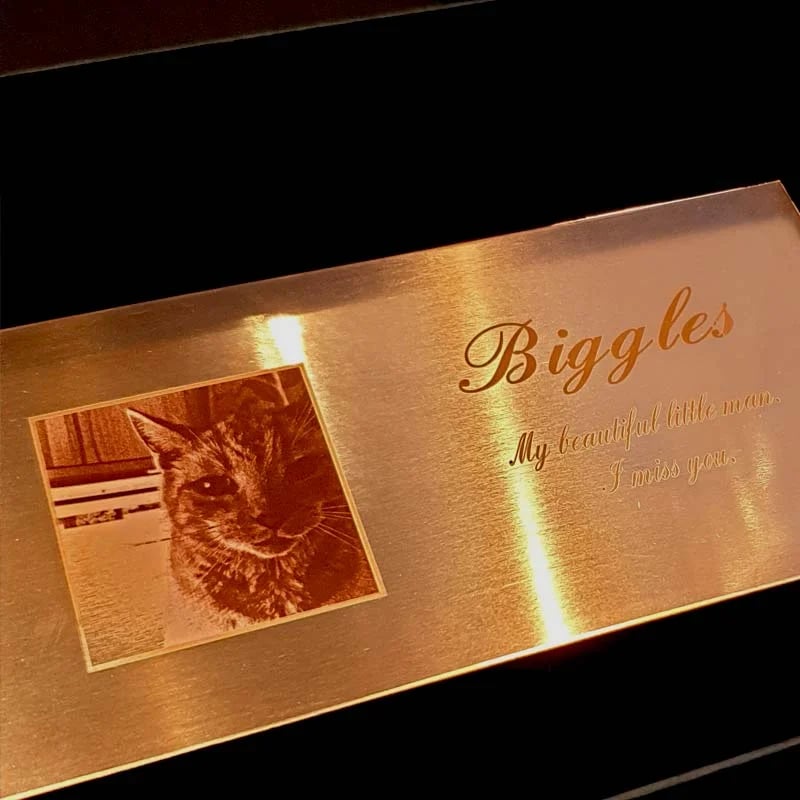 We engrave down to individual pixel level, using a combination of advanced material modulation, to create realistic gradients and contours

Unlike photo printed or similar products, our locks are extremely resilient to weathering and quality loss.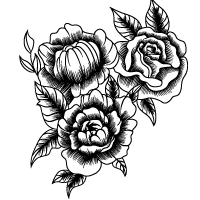 Our designers will transform your image into a laser compatible image to create outstanding results.

We're at the forefront of laser based design, and our investment in fiber MOPA laser equipment allows us to modify the surfaces of various types of material, producing effects such as colour and texturisation.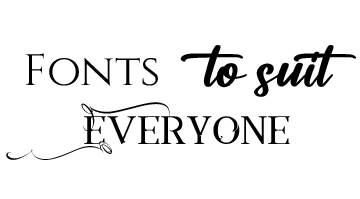 Are you one for calligraphy? Or perhaps a clear, professional font which reflects your values.
---
We've curated a range of amazing fonts for you to choose from, but if you have a particular font you wish to use, feel free to contact us and we'll do our best to accommodate this.
Choose from our range of handwritten, serif and display fonts.
How long does delivery take?
Processing and finishing your order takes between 1 and 3 days. We will always prioritize quality over speed when it comes to our services and during busier periods this time may be longer. We'll always keep you updated on the progress of your order via text and email.
Due to the complexity involved in the production, our plaques have a turnaround time of at least 5 working days.
---
Delivery times (from dispatch) :
Royal Mail First Class - 1-2 days
Special Delivery - 1 day
Second Class - 2-3 days
---
Is there any ink or printing used?
We do not use ink, paint, or printing in our engravings.
How long will an engraving last?
Our tags are engraved on solid 2mm brass and are highly resistant to corrosion and damage. Our protective Lacquer increases this by providing surface protection from scuffs and damage.
At Hawtons, one of our core values is making sure you are completely satisfied and happy with your order. It's our promise to always provide the best possible service and products.
If you're unhappy with a product you have received, please contact us 
Please familiarise yourself with our returns policy, which is as follows:
Problem with your order
---
If you have received the wrong item, incorrect engraving or of unsatisfactory quality, we will replace the item upon receipt of satisfactory photo evidence or receipt and inspection of your product.
Returns inside the UK are free. For international orders, you may not be expected to return the item as long as photo proof of any issues is provided.
If you ordered by mistake or no longer want the item
---
We cannot accept returns in this case due to the items being customised .
---
Our plaques can be placed outside. We generally recommend using Brass, Copper or Aluminum for plaques that will be permanently kept outside.
316 Stainless Steel offers the highest level of corrosion resistance of any steel alloy, and in most cases will not have an issue outside, but it cannot be fully guaranteed as all steel has the potential to rust.
304 Stainless Steel is not recommended for outdoor use.
How do I mount my plaque?
If you've chosen a mounting option, you can mount your plaque as follows:
Invisible fixings (3M VHB)
We use the highest marine grade double side fixing tape, tested to industry standards.
 Simply clean the wall or mounting surface before with a degreaser such as Isopropyl Alcohol, remove the coverings on the back of the mounting strips, and firmly press onto the surface. We recommend using a spirit level to keep things in line.
Why an engraved pen is the perfect personalised gift
I'm sire you're sotting there pondering the perfect gift for a loved one,  and it occurs to you that maybe you've found the answer: an engraved pen. Now, I know what you might be thinking – a pen? How could that possibly be a thoughtful and meaningful gift? But let me tell you, dear reader, an engraved pen is so much more than just a writing utensil.
Engraved pens have benefits? Yep.
It's personalised
Firstly, there's the personalization aspect. By engraving someone's name, initials, or a special message on the pen, you're showing them that you've put thought and effort into their gift.
It's not just a generic present, it's a one-of-a-kind item that they can cherish for years to come.
Pens are practical, don't you remember quills?
We all need a pen, whether it's for jotting down notes at work, signing important documents, or simply writing out a grocery list.
By giving someone an engraved pen, you're not only giving them a thoughtful and unique gift, but also a practical one that they'll use regularly.
But it's not just about function – engraved pens can be quite stylish as well. They come in a variety of colors, materials, and styles, so you can find the perfect pen to match your loved one's taste and personality.
Now, you might be wondering when is the best time to give someone an engraved pen. Well, my dear reader, the possibilities are endless.
Whether it's for a graduation, retirement, promotion, or even a birthday, an engraved pen is a gift that will be appreciated on any occasion.
 Ultimately, pens are
tools
, and will always have use.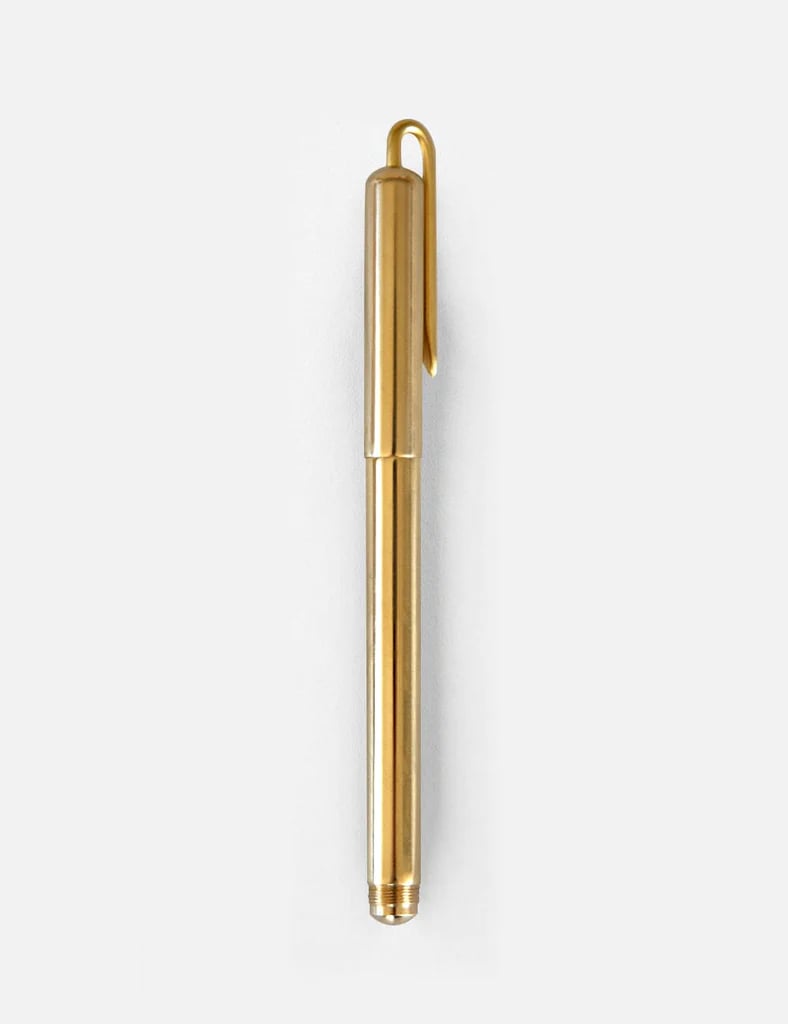 A beautiful example of a brass fountain pen
The Queen, using her signature fountain pen
Let's take a look at what you can engrave on a personalised pen
Thanks to our MOPA laser, we're able to engrave an amazing range of text and artwork onto your pen. Here are some of the following types of engraving
Text personalisation for your pen
Engraved text is the most common type of personalisation we conduct. Our interactive designer allows you to see a real-time preview of what your pen will look like.
We have a range of unique and custom fonts, which can suit any occasion.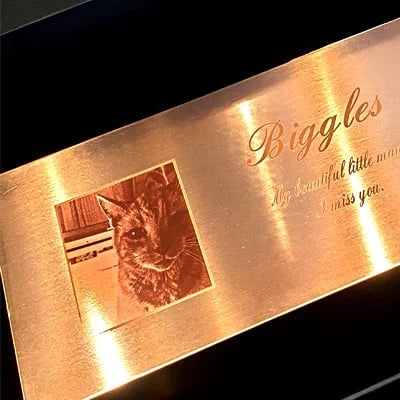 An example of vectorised artwork, that we commonly engraved on our customised pens.
Vector Artwork engraved directly on your pen
Allow us to give you a brief rundown on the captivating world of vector artwork, This form of art is comprised of vector graphics, which are essentially points, lines, curves, and shapes that are meticulously created using mathematical formulas.
The beauty of vector graphics lies in their remarkable ability to maintain their resolution and quality, no matter how much they are scaled up or down. This makes them incredibly versatile and adaptable to any size or format, making them an excellent choice for a myriad of applications, such as designing business cards or creating eye-catching posters.
And let us not forget about the ever-popular Adobe Photoshop, which relies on vector art to work its magic.
---
Comparing Vector and Raster art for Pen Personalsation 
Now, let us compare and contrast vector art with raster art, also known as bitmaps or raster images. Raster art is created by using colored pixels, which can become quite pixelated and lose their sharpness when enlarged too much. In contrast, vector art's resolution independence makes it an ideal choice for any type of illustration, from small sketches to massive billboards.
To conclude, any artwork created with vector illustration software such as Adobe Illustrator is considered to be vector art. So, whether you are a seasoned graphic designer or a curious art enthusiast, you now have a deeper understanding of the fascinating world of vector artwork.
Are luxury personalised pens still popular?
An interesting question about the role of luxury pens in our modern world. And the answer is a resounding "Yes!"
According to a report in the esteemed Chicago Tribune, the luxury pen market has seen a 5% increase in the United States and Europe. Surprised? Don't be. It turns out that the luxury pen has found a new home in the gifting world.
Furthermore, sales of pens are also on the rise in emerging markets like Asia, Latin America, and the Middle East, where education and literacy levels are on the upswing.
Of course, I know what you're thinking. In an era of smartphones, tablets, and computers, do we even need pens anymore? The answer is a resounding "Yes!" again. There are still many moments in life where a pen is essential – signing legal documents, penning heartfelt letters, or jotting down your next big idea.
And let us not forget the power of a luxury pen in those truly momentous occasions, such as signing for your first home or your child's birth certificate. The weight and beauty of a fine pen elevate these moments to a new level of elegance and importance.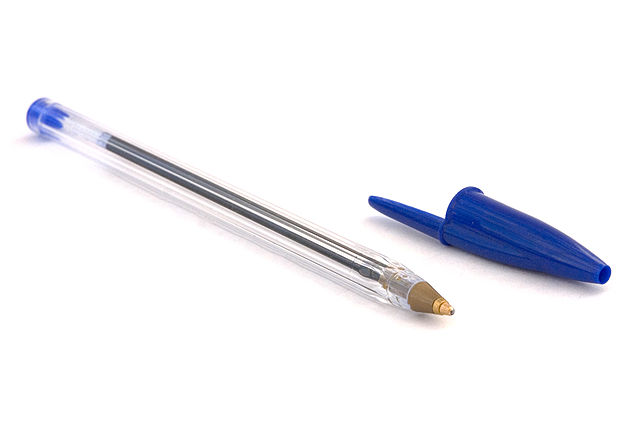 The humble BIC pen. The staple of the office, the hammer and nail of the office world.
Now, before you dismiss the humble Bic pen, let me assure you that I hold them in high esteem. They got me through college, after all. And who among us hasn't experienced the universal phenomenon of lending someone a pen only to have it returned with bite marks? (I'm onto you, Mark.)
So, my dear friend, rest assured that luxury pens still have a place in our world – whether as a thoughtful gift, a practical tool, or a symbol of our most important moments.
Is a engraved pen worth it?
High-quality pens are absolutely worth the investment. Let me tell you why.
First and foremost, the quality of your writing experience is paramount. A smooth, effortless flow of ink can make all the difference in the world when you're writing for extended periods of time. And let's not forget the satisfaction of seeing your words come to life on the page.
But there are other factors to consider as well. High-quality pens are built to last, meaning you'll get years of use out of them. And when you do eventually have to part ways with your trusted writing companion, you can rest assured that it won't be contributing to environmental waste in the same way disposable pens do.
Of course, let's not forget the personal impact of gifting a quality pen. It's a thoughtful and practical gift that will be appreciated for years to come. And when it comes to appropriateness as a gift, well, that all depends on the recipient and the occasion.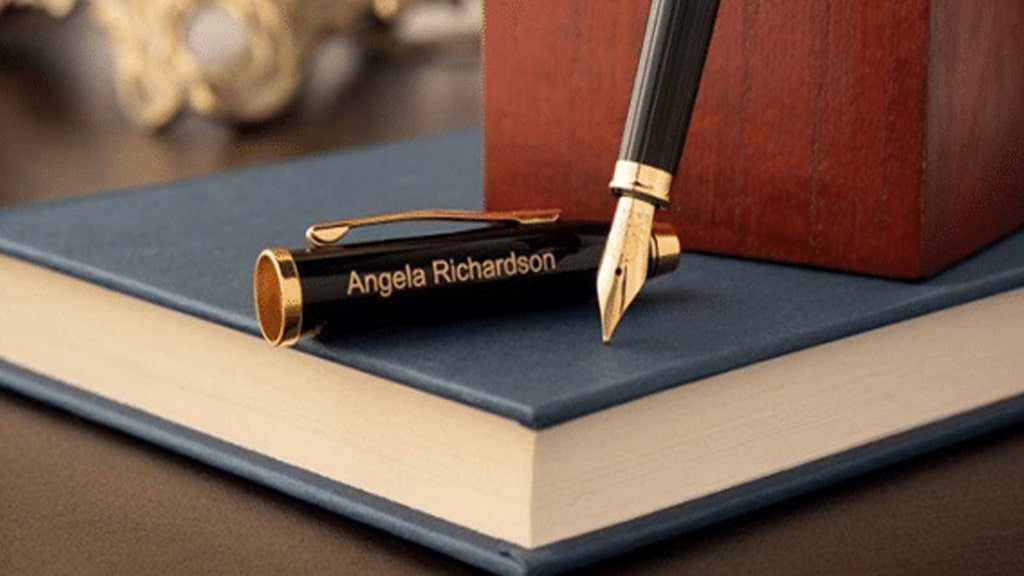 Add Your Heading Text Here
Now, I know what you're thinking – "aren't high-quality pens expensive?" Well, my friend, the answer is yes and no. The price range for quality pens can vary widely, with my personal favorite, the Parker Jotter, available for as low as $20.
Yes, I know it's tempting to go for the 50 pack of pens for $6.99 at Sam's Club, but let's consider this: not everyone needs a McLaren P1 or wants a Ford Pinto. It's all about finding the right pen for your needs – the one that feels just right in your hand, that glides effortlessly across the page, that makes writing a true pleasure.
Don't shy away from investing in a quality pen. Think of it as an investment in your writing experience and a nod to the power of the written word.
Personalised Pen Material Guide
This hard metal boasts excellent resistance to corrosion, which makes it a popular choice for luxury watches and, of course, pens. The clean, sleek look of stainless steel is highly desirable in the world of luxury pens, and for good reason.
The weight of a stainless steel pen is just right, with enough heft to convey a sense of quality, but not so heavy that it becomes cumbersome to use. And the best part? Unlike other materials that can dull or patina over time, stainless steel will maintain its pristine appearance for decades to come.
So, if you're in the market for a pen that will stand the test of time and look as good as new for years to come, stainless steel is a wise choice. Its sleek, low-maintenance elegance is sure to impress.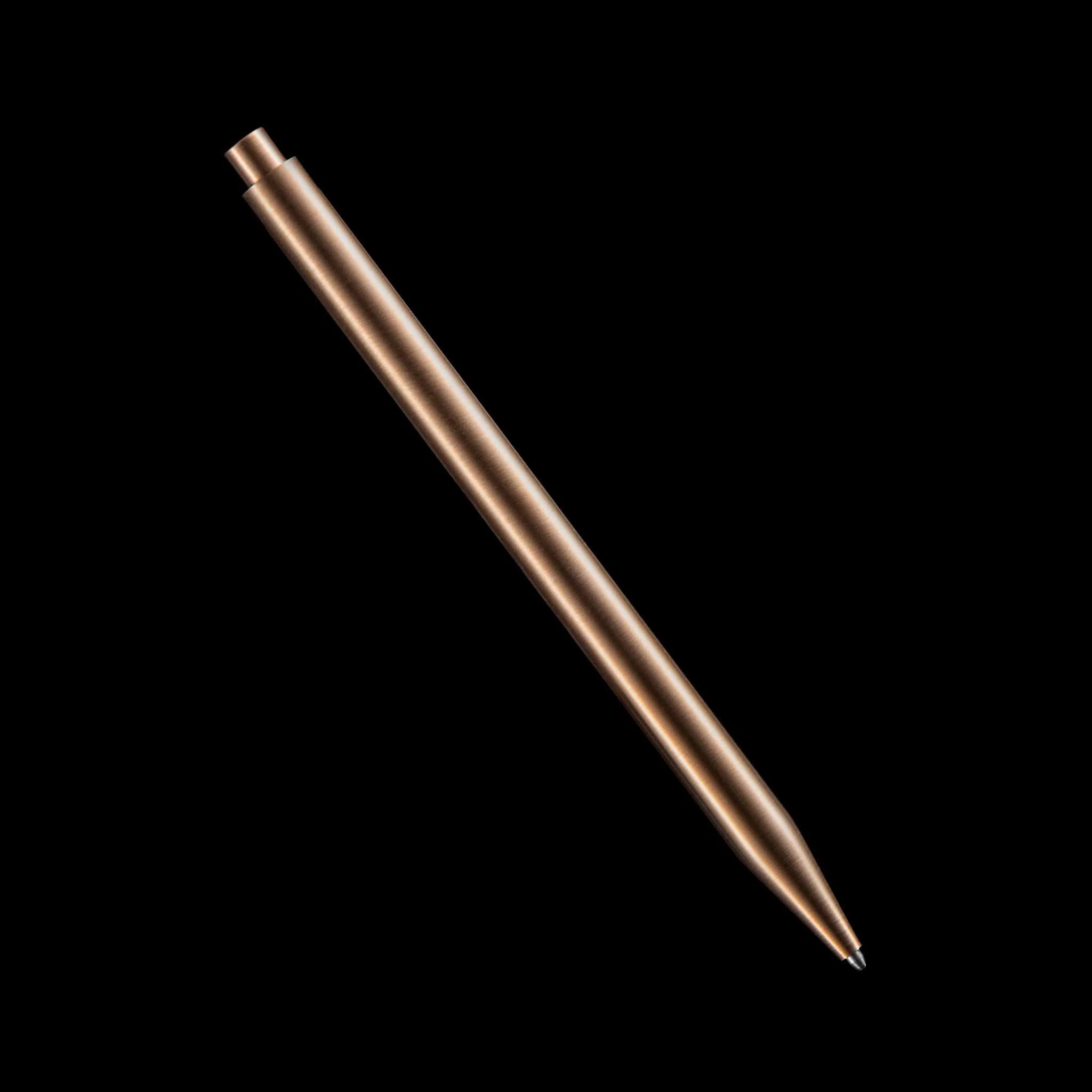 Ah, bronze, a true classic in the world of metalworking. Historically, bronze has been a go-to material for items like ship fittings and diving equipment due to its durability and strength. But did you know that it's also a popular choice for luxury pens? Our pen is unique in that it uses a solid piece of C52100 bronze, a high-quality bronze typically reserved for only the most luxurious watches.
When you hold our bronze pen in your hand, you'll immediately feel the weight and balance that comes with an all-metal construction. And as the years go by, the pen will develop a lovely matte patina, giving it a distinguished and antique feel. If you're looking for a writing instrument that ages with character and exudes a sense of timeless elegance, then a bronze pen may just be the perfect choice for you.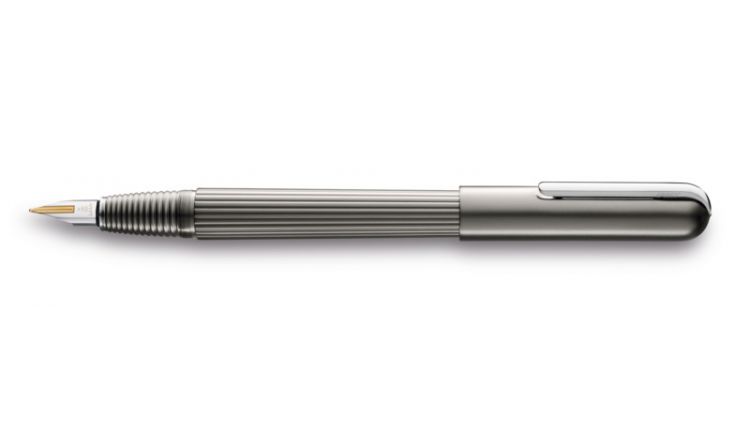 Titanium, what a remarkable metal! As hard as steel, but 45% lighter, it is impervious to fatigue, cracking, aging, and corrosion. It is so tough that it is used in the most demanding jobs on Earth, including inside jet engines. And now, this incredible metal has found its way into the world of pens.
A Titanium engraved pen is by far the lightest pen out there, making writing an effortless experience. It is practically indestructible, able to withstand even the harshest conditions, and still look as good as new. So, if you're in the market for a pen that can handle anything you throw at it, and still maintain its sleek and modern appearance, look no further than the titanium pen.
Take a look at our video and see exactly how we process and create amazing engraved pens.